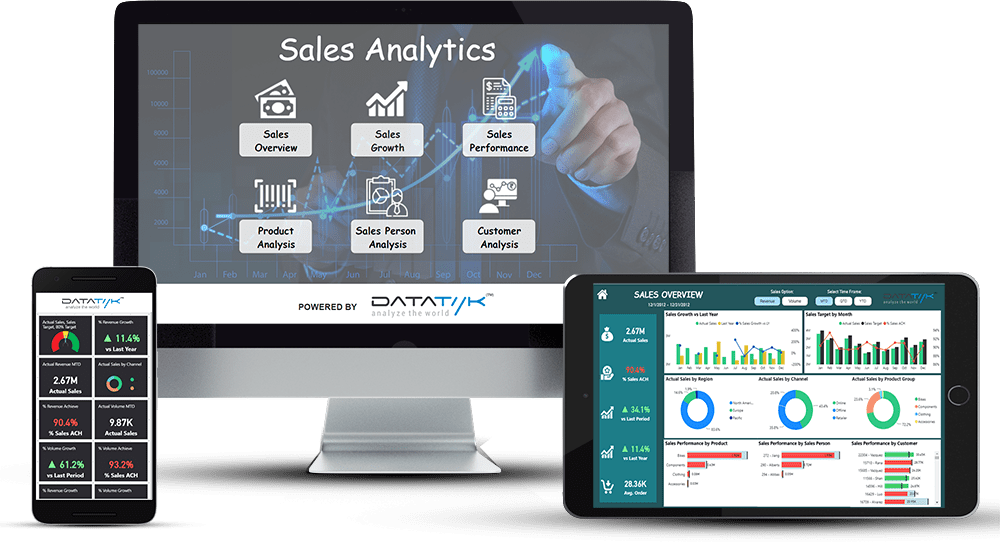 WHAT INCLUDED
❖ Automated bring your data together in one place with easy
❖ Explore data by interactive visual with simple drag-and-drop
❖ Monitor common Sales metrics in a way tailored to your business needs
❖ Self-service BI Tool for Decision makers
❖ Access your data from anywhere, at anytime
❖ Collaborate in team on the same page of data and insights
❖ Quickly adoption and adorable cost
HOW IT HELPS
With Sales Analytics System, pre-built Metrics for Sales Professionals and Teams helps you stay in control of your business by giving you visibility into your most important data and metrics, wherever you are.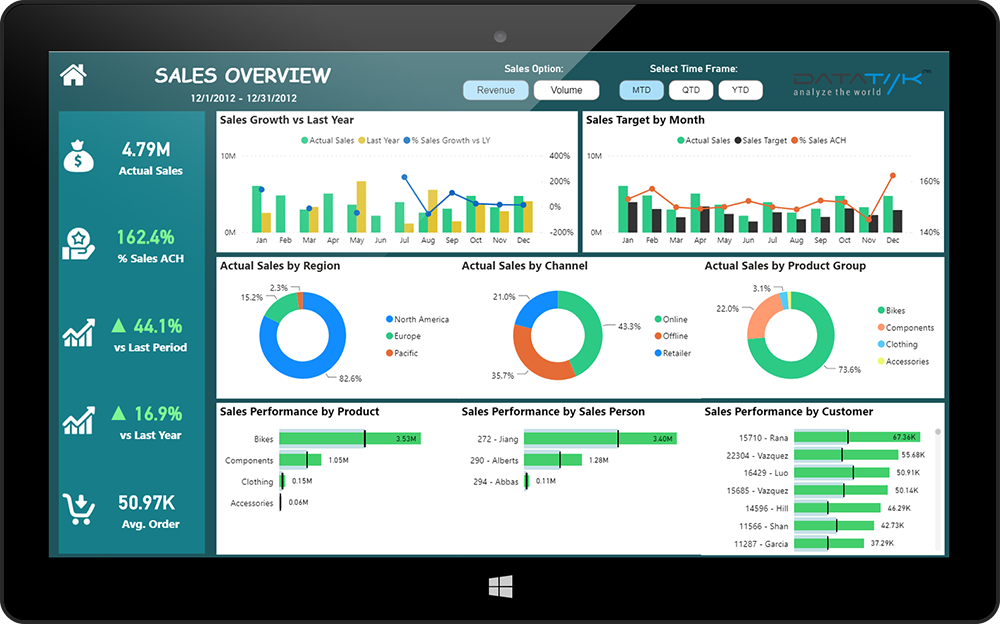 SALES OVERALL MONITORING
Monitor and compare key metrics with up-to-date data, including revenue to plan, sales trend, Sales break down, sales achivement by Product, Customer, Sales Rep and more - all from a single dashboard
SALES GROWTH TRACKING
By combining current and historical data to track Sales growth year over year in multiple views of dimension. Quickly identify source of problem by deep dive into the lowest detail of data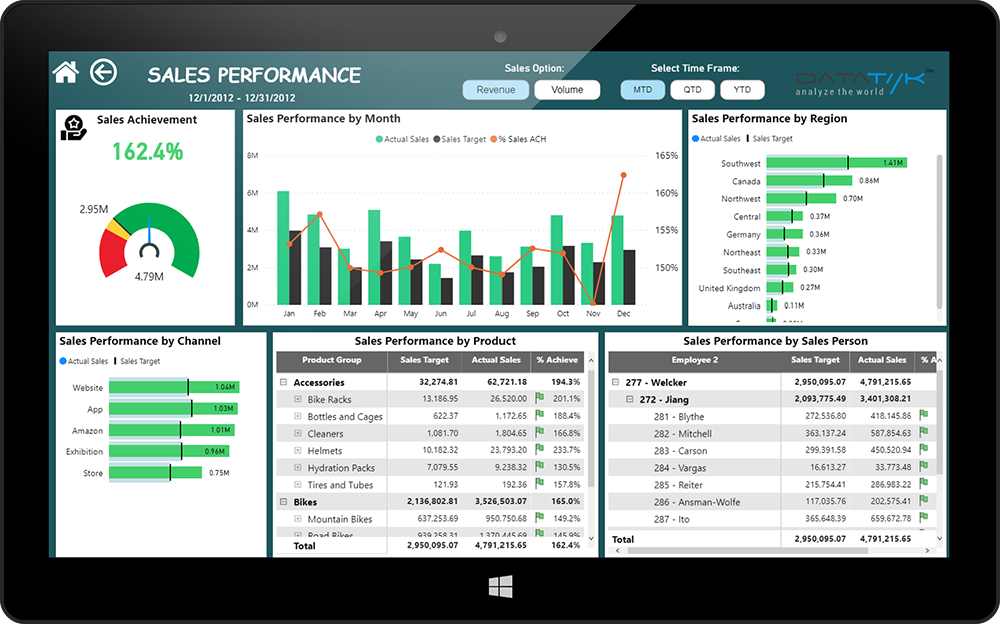 SALES PERFORMANCE
Manage team performance with personalize dashboards that enable drill-down into variance to target by individual representative.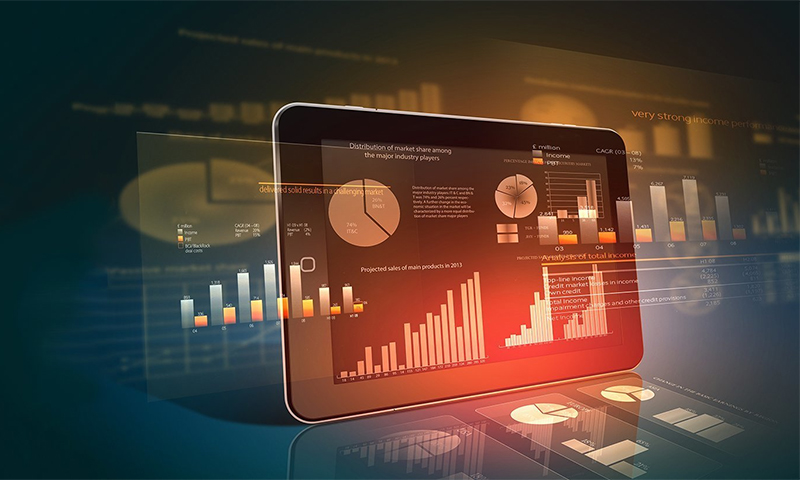 Self-service Reporting with Power BI
Microsoft Power BI is a cloud-based business analytics solution that lets you visualize your data and share insights across your organization. By self-create rich interac-tive reports with Power BI and access your data on the go with native Power Bl Mobile apps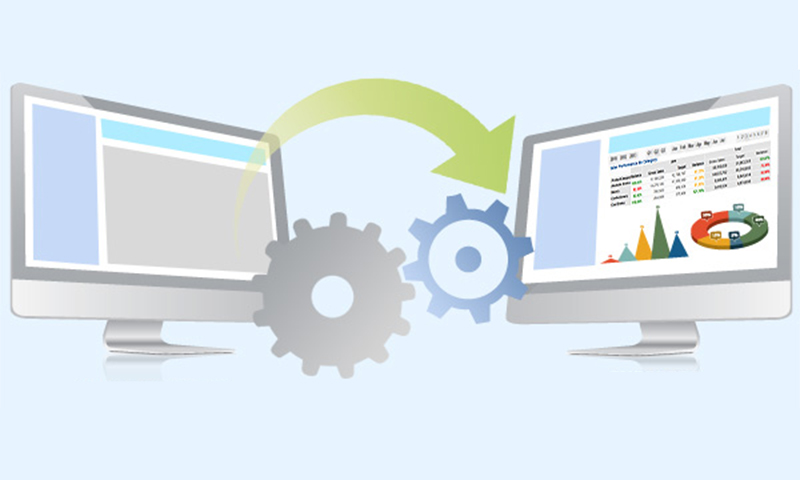 AUTOMATIC DATA COLLECTION
System supports continuous data collection and cleansing from raw data to a standard format. All your data is safety stored and backed up. With a standard schema design, Sales Datamart is easy to managed and integrated.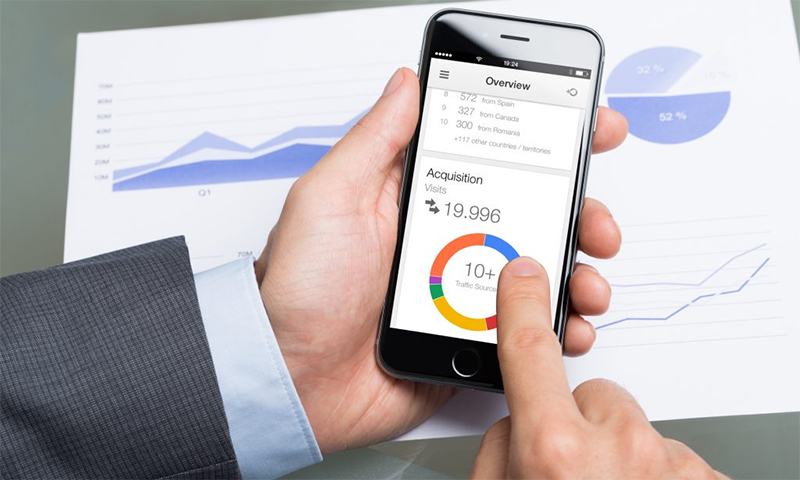 MULTI-DEVICES SUPPORTS
See up-to-date business data on the go with mobile devices
HOW WE DO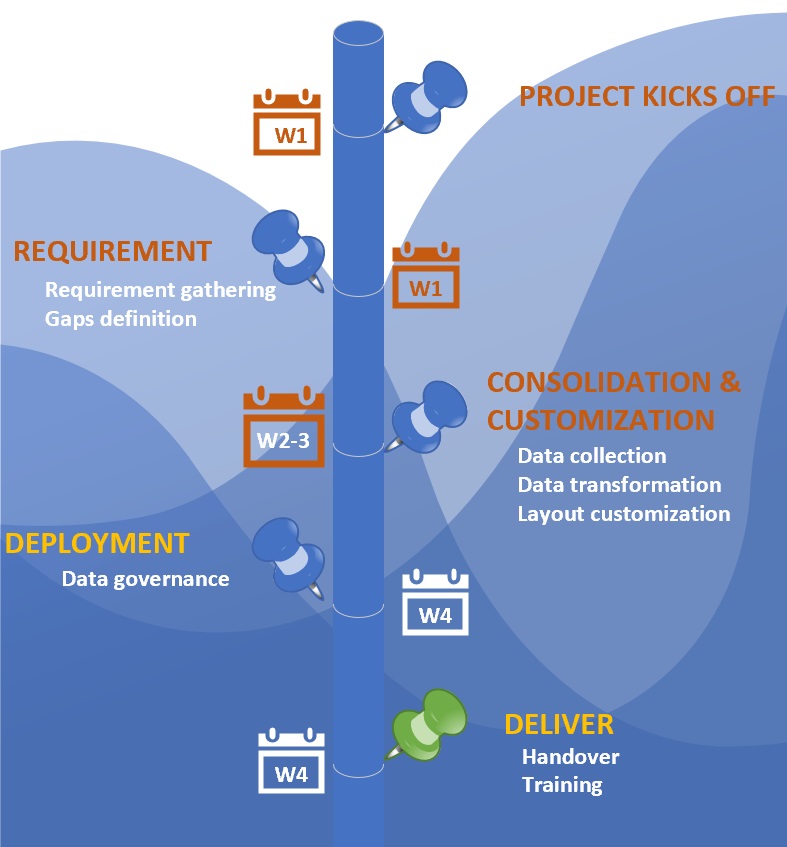 SOLUTION ADVANTAGES
Modern Cloud base technologies applied
Automatic data collection proccess
Instant insight with pre-built metrics
Access data anywhere at anytime
SELF-SERVICE reporting with POWER BI
No infrastructure investment needed
High Scalability
Expended and Integrated easily
Affordable cost for a modern technology solution
Hotline: (+84) 090 688 5828