Datatyk provides consulting services and implement your BI system in a scalable, extendable and secure fashion. We work with business users, subject matter experts and technical team to identify and develop requirements, define your data architecture and align the software tools with business-user needs for effective information delivery. We can help your company to get the most out of Microsoft BI / DW solutions including architecture, system design, development, and lifecycle management.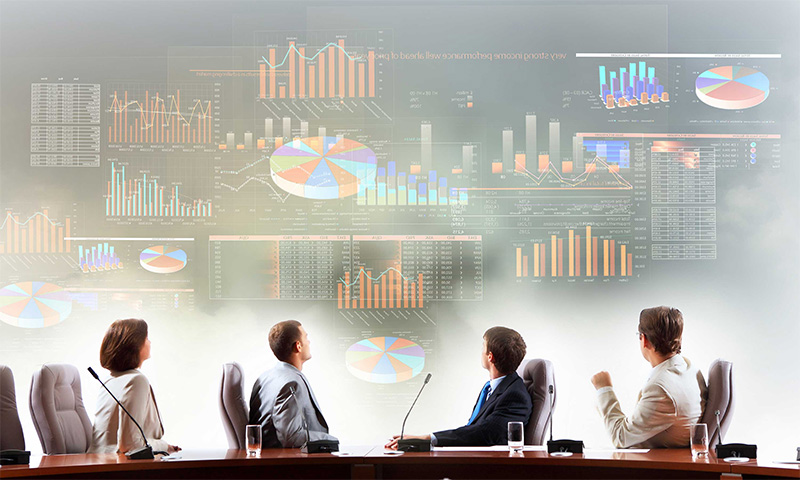 We transform your company's data to support informed decision making. Gain deeper insight into your data to stay in the know and spot trends as they happen. With modern business intelligence (BI) solutions and tools, your entire organization can understand and quickly act on data.
Our model centric approach ensures that your business users can access any data, anywhere and real time reports, answering their analytics queries. We can help evolve your solutions with advanced analytics (data streaming, machine learning, prediction…) on cloud and on-premise.
We utilize integrated design and methodology for the entire BI and DW stack, from ETL to reporting to mobile BI, deliver end-to-end solution for all your data analytics requirements. We deliver diagnostics, optimization and support methodologies that leverage tool-specific features and capabilities. We deliver process automation to heighten productivity.
Our team has solid experience in developing Data warehouses and Business Intelligence Systems. Our approach is based on established patterns and practices that have been adapted to modern, cloud-oriented data platforms and the increased capabilities that they bring. We provide right solutions in right architecture to customers, get the right insight into the right hands. We have solid experience in using many Data Platforms (Azure, Microsoft, Oracle) and integrate unstructured and structured data to create complete solutions for agile data discovery at interactive speeds to unlock your data's potential.
Datatyk consults and helps you to implement a data warehouse from all your existing sources with scale and provide data discovery from data warehouse to visualization tool and making decision service.
Hotline: (+84) 090 688 5828