Datatyk has embraced the definitions of self-service analytics practice. We have found self-service analytics delivered to the appropriate community with the right technical tools complements the entire process cycle. Using these techniques, Datatyk can help you to deliver information quicker and more affordably.
The following picture shows a typical BI & Analytics engagement journey. We can support you from the start of your discovery phase, right through to post-delivery support and enrichment activities.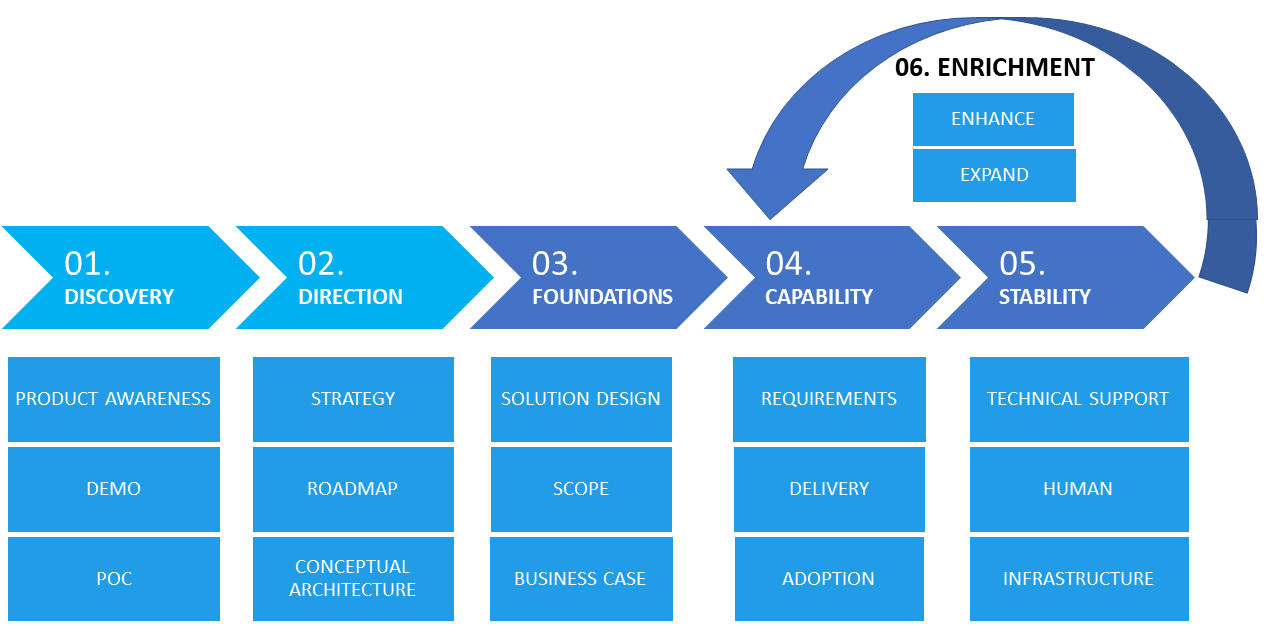 Improving the efficiency of developing and deploying data science solutions requires an efficient process to complement the data platforms and data science tools that you use. Many enterprise data science teams today face challenges pertaining to standardization, collaboration and the use of appropriate DevOps practices when developing and deploying their advanced analytics solutions. We follow Microsoft
Team Data Science Process
(TDSP) to standardize their data science projects, adopt collaborative development and DevOps practices.
Data Science Lifecyle
Hotline: (+84) 090 688 5828